OUR SERVICES
For More Info, Click on the Below Links:
Concrete: Walls, Driveways, Floors
Grading
Overhead Doors
Barn Roofs
House Roofs
Retaining Walls
Decks
Fencing
Black Dirt
Rock
Home Remodels
New Homes
Wood Frame: Wick Buildings
Steel Frame: Star Buildings
In Floor Heat
Horse Stalls
Overhead Door Openers
Insulation
Colored Concrete
Colored & Stamped Concrete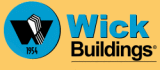 HOMES & BUILDINGS
Commercial / Business Buildings
Suburban Shelters & Urban Garages

"We were impressed with the speed and quality of the building crew. We could not have asked for any better. The building materials were excellent, especially the ease of opening and closing the sliding doors."
- Merlyn & Eugene Schocker
"Matt Path and his crew were unbelievable. Building was up and concrete slab layed in one week with two days of rain! (And not much daylight in November!)" - John Gillenwater
Two Midwest Locations To Better Serve You!
Path Construction, Inc.
321 Novak Road, Unit A-2
Lisbon, Iowa 52253
1-800-737-2480
319-560-2290


902 Water St.
Wilton, Wisconsin 54670
608-435-6936
1-800-737-2480

Copyright © 2006 - 2010 by Path Construction, Inc.